OK, so WSJ is Web Services Journal and not the Wall Street Journal, but still. This was a nice little surprise: even though I left Cape Clear a few months ago to move stateside, an article I submitted to Web Services Journal just got published in their print edition. Front page and all. The checkout guy at the Borders (an American bookstore) asked me why I was buying so many copies of the magazine, and then shook my hand and told me he'd "never met an author before". My mother is very proud.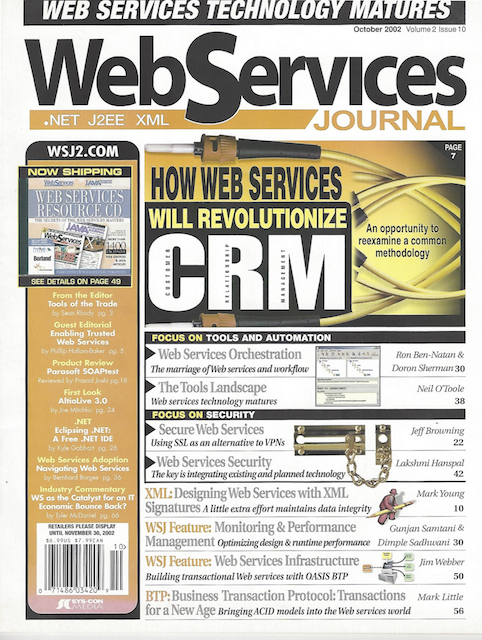 Here's the synopsis:
Web services products have matured rapidly over the past 12 months, to the point where it's become acceptable to utilize the technology in major projects. However, though improving, the currently available toolkits can't be considered complete. This article surveys the rapidly evolving development tools landscape and addresses what tools a fully featured environment should provide to the Web-services developer.
Go out and buy yourself a few copies, and get them framed! But if not so inclined, the article is online here as well.